Graduate
Graduate Programs
The Department of Food Science offers advanced degrees in different areas of specialization. Our faculty attracts more than $2 million annually through external grants from state, federal and industry sources to support their research programs.
Areas of Study: Food Chemistry and Biochemistry, Food Processing and Engineering, Food Microbiology and Safety, Nutritional Science, and Sensory and Consumer Science.
Food science also participates in an online Food Safety Master's program housed in Bumpers College.
Primary Areas of Faculty Research: Carbohydrate Chemistry, Lipid Chemistry, Protein Chemistry, Fruit Program, Functional Foods, Food Production Sustainability, Grain Processing, Rice Processing, Foodborne Pathogens, Public Health, Retail Food Safety, Energy Metabolism, Gut Microbiome, Metabolic Health, Nutraceutical, Phytochemicals, Chemosensory Perception, Food Neuropsychophysiology, Eating Behavior, Sensory and Consumer Testing
---
Graduate Coordinator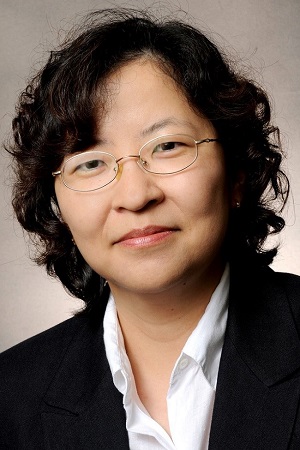 Dr. Sun-Ok Lee
Phone: 479-575-6921
Email: sunok@uark.edu
Admission Requirements
Applicants for graduate studies must meet entry requirements of the Graduate School and the Department of Food Science.
Food Science graduate application requirements:
B.S. from accredited institution with GPA ≥3.00 (last 60 hours)
M.S. from accredited institution with GPA ≥3.00
GRE test scores:

minimum: 30 percentile for verbal, 25 percentile for quantitative and 3.0 for writing

Suitable preparation in Food Science or related areas
International Students TOEFL score

minimum: >79 internet-based/550 paper and >6.5 IELTS
We accept GRE scores from either test, up to five years from the test date.
---
How to Apply
Complete the online application for graduate studies (M.S. or Ph.D.) and follow instructions to upload all required documents (transcripts, TOEFL, GRE, statement of purpose*, Graduate Assistantship application) to your Applicant Center in UA Connect. Three (3) letters of recommendation are required as part of the application materials. Applicants will receive an email request from the Graduate School to provide the name and contact information for each reference. The Graduate School will contact the references with instructions for submitting letters of recommendation.
* The statement of purpose is a letter that describes who you are, your professional career goals, the reasons why you want to pursue a food science graduate degree and the area(s) of food science you wish to study.
Application Deadlines
Summer/Fall: March 1
Spring : October 1
Applications received after the deadline will be considered for admission based on departmental requirements and the availability of positions and funding.
Please submit your application to the Graduate School at least one month prior to the food science deadlines to allow time for processing.
---
The Review Process
The Graduate School will review applications to determine qualifications based on the Graduate School requirements. Applications are then forwarded to the Department of Food Science for review by the graduate program coordinator and faculty to determine acceptance based on departmental requirements and to determine the appropriate faculty advisor.
Funding Your Degree
Assistantships and Fellowships for M.S. and Ph.D. students are available on a competitive basis.
Doctoral Academy Fellowship
$27,000 ($15,000 GA stipend plus $12,000 DAF) for up to 4 years
Tuition waiver
Qualifications:

Entering M.S.: GPA > 3.65, GRE ≥ 4.0 writing score
Entering B.S.: GPA > 3.5, GRE ≥ 4.0 writing score
Distinguished Doctoral Fellowship
$37,000 ($15,000 GA stipend plus $22,000 DDF) for up to 4 years
Tuition waiver
Qualifications:

Entering M.S.: GPA > 3.85, GRE ≥ 4.5 writing score
Entering B.S.: GPA > 3.65, GRE ≥ 4.5 writing score
Ph.D. Assistantships
≥ $15,000 stipend
Tuition waiver
Qualifications: Master's GPA ≥3.0, GRE ≥290, 3.0 writing score
M.S. Assistantships
≥ $13,000 stipend
Tuition waiver
Qualifications: GPA ≥3.0, GRE ≥290, 3.0 writing score