Our program is ranked #3 in the nation for research productivity in food science (Academic Analytics).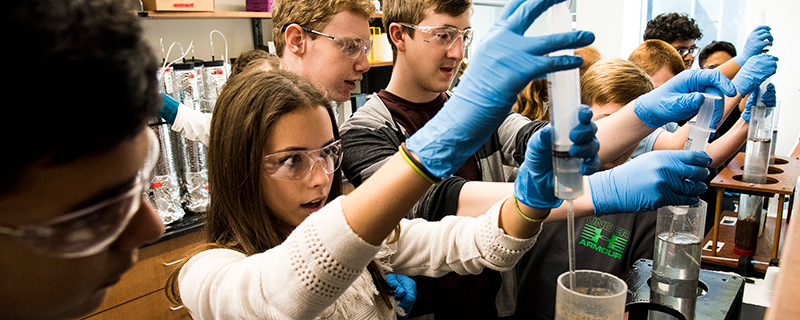 Undergraduate Program
Undergraduate students interested in the food science major can choose from three concentrations and customize their academic experience to meet their career goals!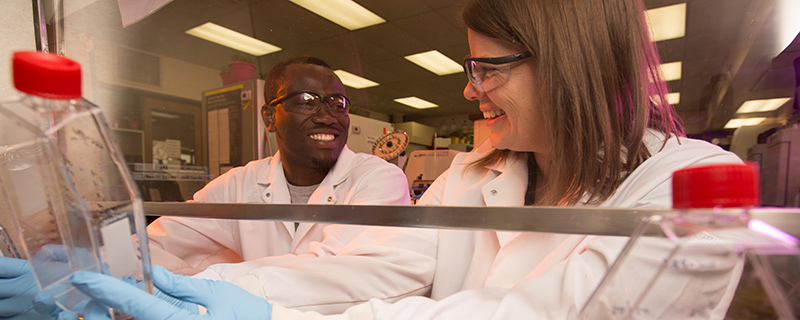 M.S. and Ph.D. Programs
Students interested in a graduate degree in food science can choose a from a variety of research disciplines to specialize in.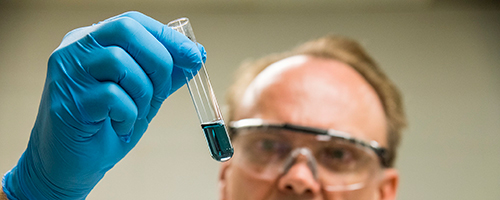 Looking for someone?
Our faculty members are leading researchers in their fields. Check out our directory to find who you're looking for!
Become part of the University of Arkansas Food Science Department!
Endowed Chair in Food Safety Microbiologist
The University of Arkansas System Division of Agriculture and the Dale Bumpers College of Agricultural, Food and Life Sciences invite applications for a 12-month, tenured endowed chair position (80% Research; 20% Teaching) in the area of food safety at Associate/Full Professor level.
This will have a joint appointment in food science (60% Research; 20% Teaching) and Poultry Science (20% Research). We seek an energetic individual to fill Donald "Buddy" Endowed Chair in food safety, who will provide exemplary leadership in areas key to Arkansas' economy including meat processing and safety. This $3M endowment was funded by Tyson foods and Walton Family Charitable Support Foundation.
Assistant Professor in Food Chemistry
We are looking for a food chemist, who can collaboratively contribute to our vision of strengthening food systems through fundamental knowledge of chemistry to enable manufacturing of safe, health-promoting foods with novel textures. The successful candidate will be expected to use a multi-disciplinary systems approach to develop a nationally recognized research program with expertise in food chemistry in one or more of the following areas, but not limited to:
Investigating relationships between the structure and functional properties of food for improving the nutritional, safety, and sensory properties of food, which will lead to novel value-added products or ingredients from agricultural commodities
Characterizing chemical changes in foods using advanced analytical techniques
Investigating physicochemical properties of food biopolymers
Designing new food structures through physical and chemical interactions of food components for emerging food products
Alumni Spotlight

Food Science Alumni Featured in The Graduate Alumni Magazine
Food science graduate Utkarsh Shah was recently featured in the annual Bumpers College alumni publication, The Graduate. Shah's profile covers how his food science degree prepared him to work at The Hershey Company.
FDSC Success
Student research selected as Cereal Grains Association June Editor's Pick
Food science student Rebecca Bruce and faculty member Griffiths Atungulu's research article "Physicochemical and functional properties of medium-sized broken rice kernels and their potential in instant rice production," was selected as the Editor's pick for the June edition of the Cereal Chemistry publication.
Faculty Member selected as International Academy of Food Science and Technology Fellow
Dr. Navam Hettiarachchy, University Professor, was elected as an IAFoST 2020 Fellow. Those elected have been acknowledged by theior peers as outstanding representatives of international food science and technology. Congratulations, Dr. Hettiarachchy!